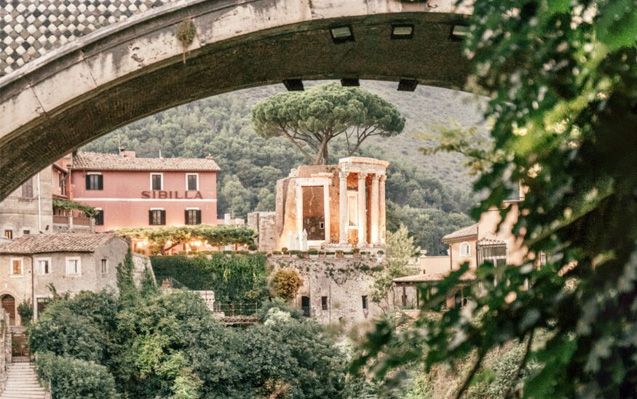 A PLACE TO RETURN TO
Tivoli is my city, where I grew up, where I keep all my memories. A city that's even older than Rome, which Virgil defined as a Superbum: proud, sumptuous.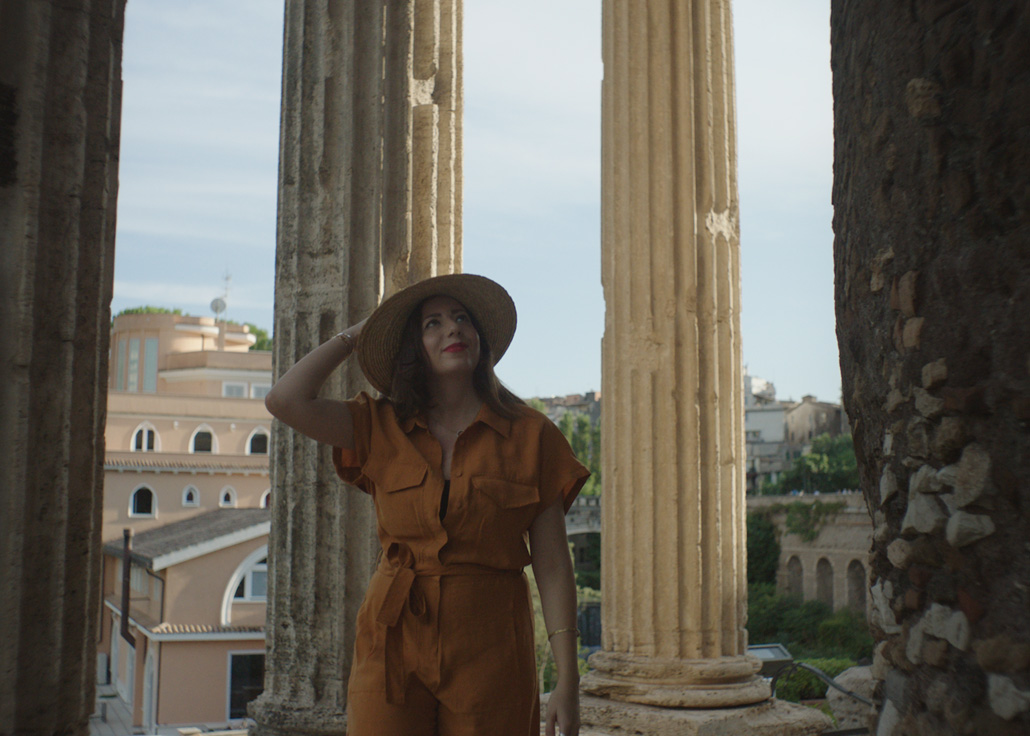 I wanted my home to encompass the places that I have visited around the world.
Diana De Lorenzi - Travel & Lifestyle Influencer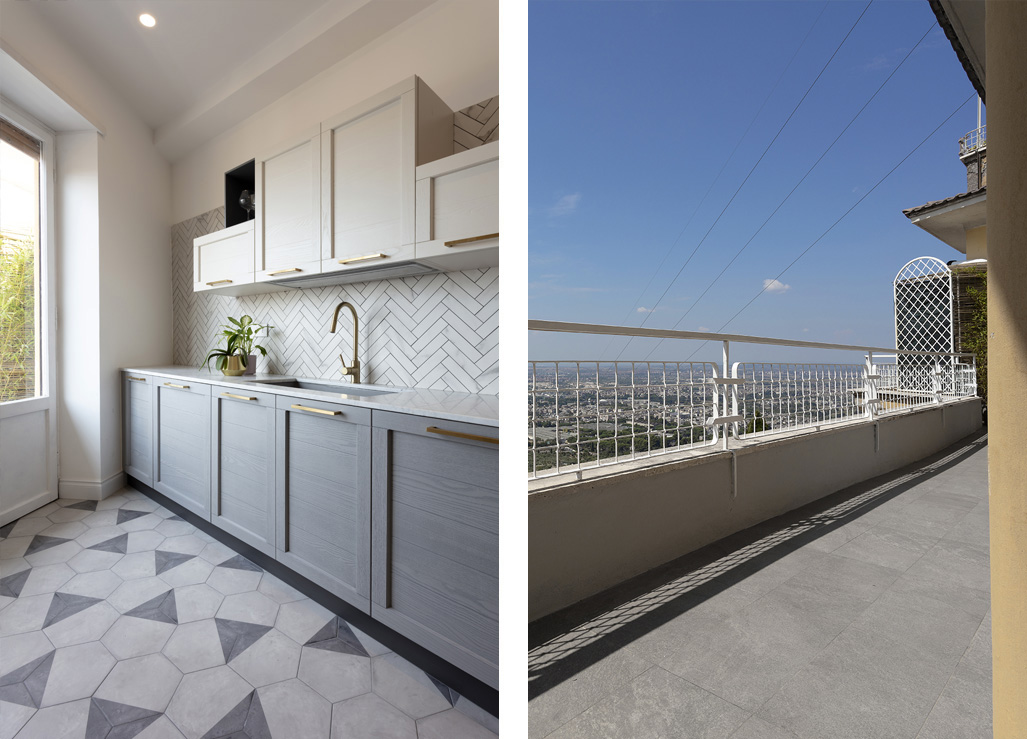 LA CASA DEI VIAGGI
Creating a welcoming refuge, where you can return after each trip, where you can relive your best memories without leaving the house. Diana has chosen different styles, furnishings and materials for each room to renovate her home in Tivoli, each capable of evoking a specific place, while still matching each other in perfect harmony. In the kitchen the warmth of your grandmother's house is evident, thanks to the Terra decorated cementine tiles. On the terrace, the breathtaking view over Rome is intertwined with the memory of the starry skies of Peru, so similar to the nebulous material of the Star Road stone-effect floor tiles.
To pay homage to the elegance of Parisian cafés, in the master bathroom Diana has focused on lovely details, such as the Motif Extra marble-effect wall tiles, the sophisticated Ossidi cementine tiles, metal taps and light points. To relive the fascinating atmospheres of the Middle East, on the other hand, move into the guest bathroom, where the Stonecloud stone-effect ceramics are combined with marble-effect hexagons with precious brass inlays.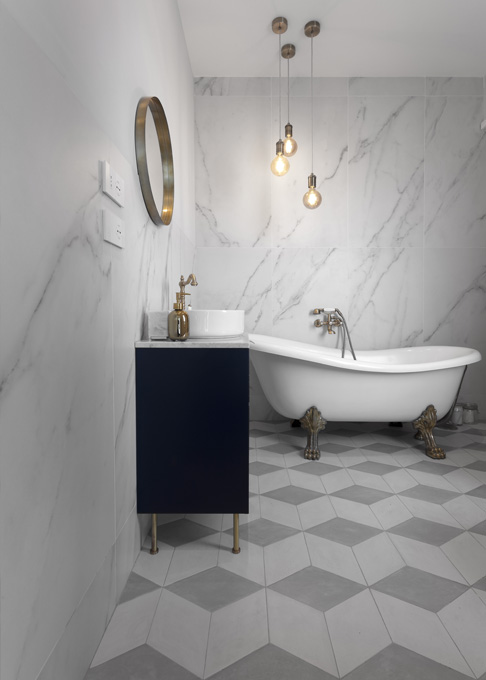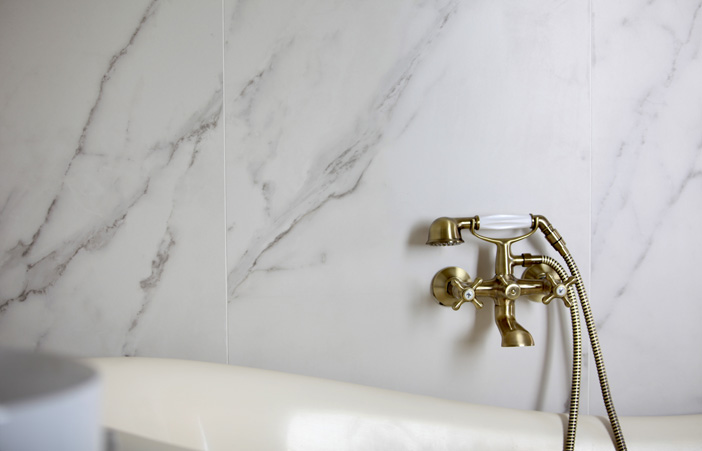 Such an elaborate and special home project involves the need to draw on multiple materials, different in terms of aesthetics, style and size: Diana has relied on the Marca Corona catalogue, choosing versatile and trendy porcelain stoneware floor and wall tiles. Thanks to a little personalisation, the result was simply unique and perfect.
RELIVE THE BACKSTAGE OF LA CASA DEI VIAGGI VIDEO
Because building my new home is the best trip I could have taken.