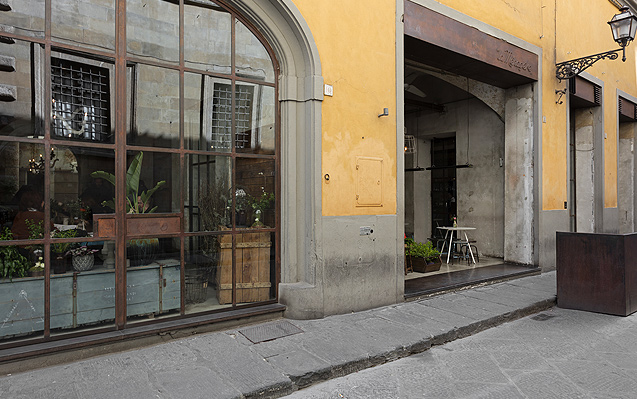 Initially, the client was looking for a small place to turn into a simple restaurant, but he was so taken with the charm of these 1600-square-metre premises that the initial idea was completely turned around. This historic setting presented an incredible opportunity, but also brought with it a huge responsibility.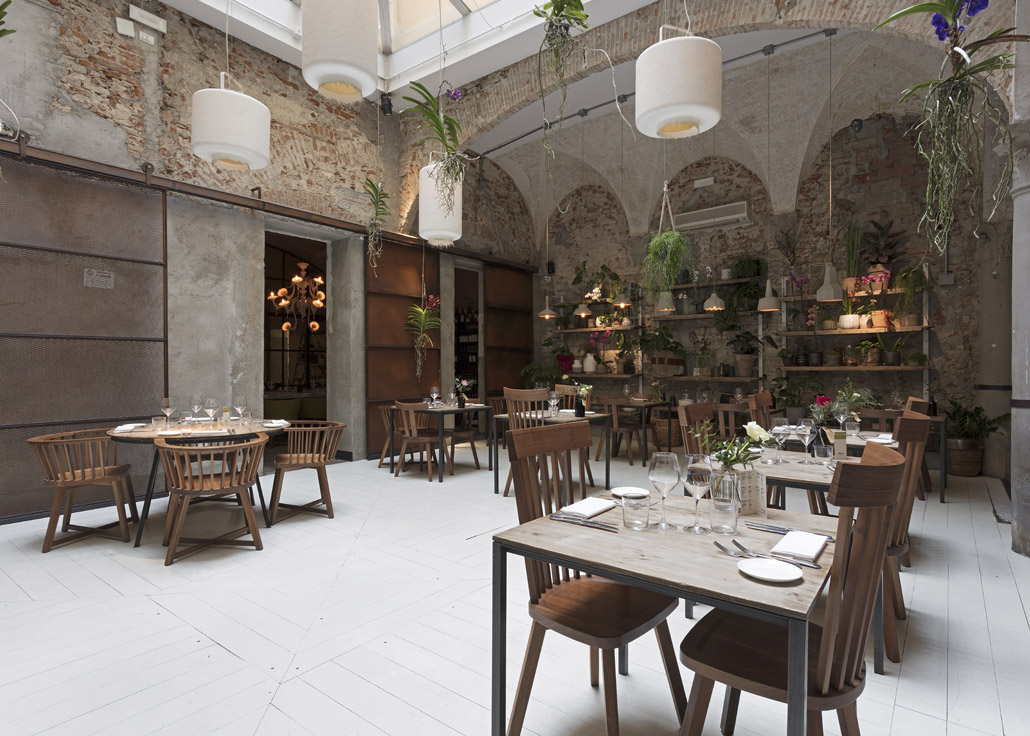 La Ménagère is a place with a multi-faceted soul, with every aspect faithful to the original.
Architect Baldini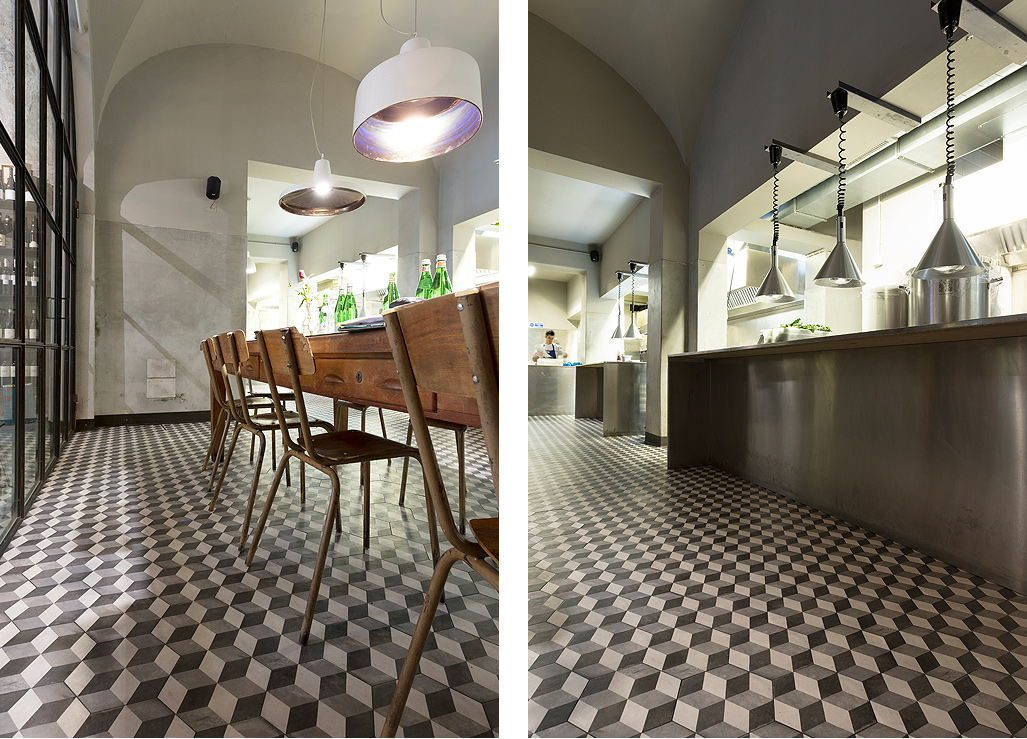 STYLE AND DURABILITY
During the initial renovation work, the choice was made to use exclusively wood and concrete resin, but after just a few months, the floors of the bathroom and kitchen had already deteriorated, so it was necessary to intervene again, opting for a material both resistant to wear and easy to lay: stoneware.
We started out from the setting, from the city and its history, from the idea of home. The name Ménagère, French for "household", is a reference to the domestic environment. We wanted to restore that sense of intimacy, to highlight it rather than trying to conceal it. We were looking for a cement tile with classic patterns, such as those used in Florence in the 19th century. We were already familiar with the Terra series, a tribute to the past, in a small size with an authentic look.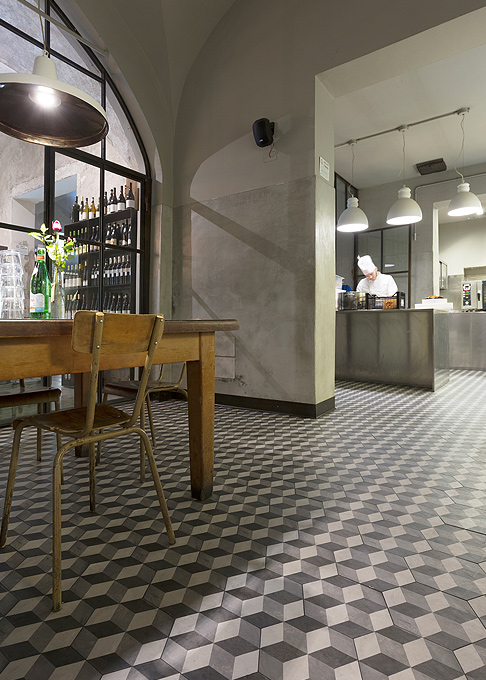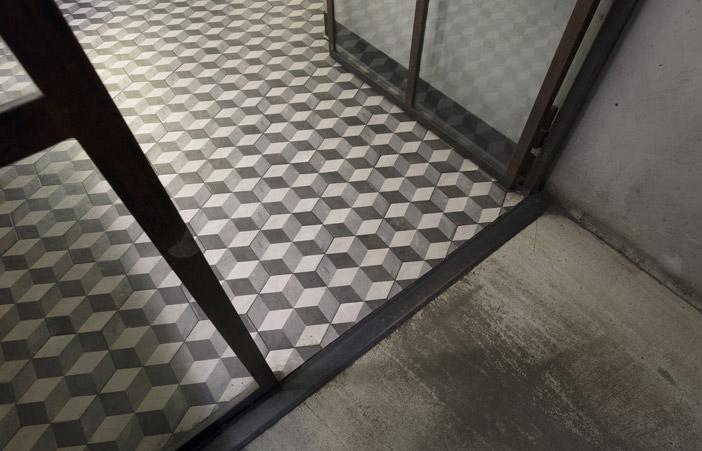 In each area, tradition blends smoothly and seamlessly with contemporary style, as in the kitchen, where the hexagonal shape – currently right on trend – recalls the centuries-old porticos of Florence.
ANOTHER LOOK BACKSTAGE OF THE LA MÉNAGÈRE VIDEO
Open though it is onto the restaurant, the kitchen is the most intimate area: customers can walk in and eat in the company of the chefs, as if they were in their own kitchen at home.