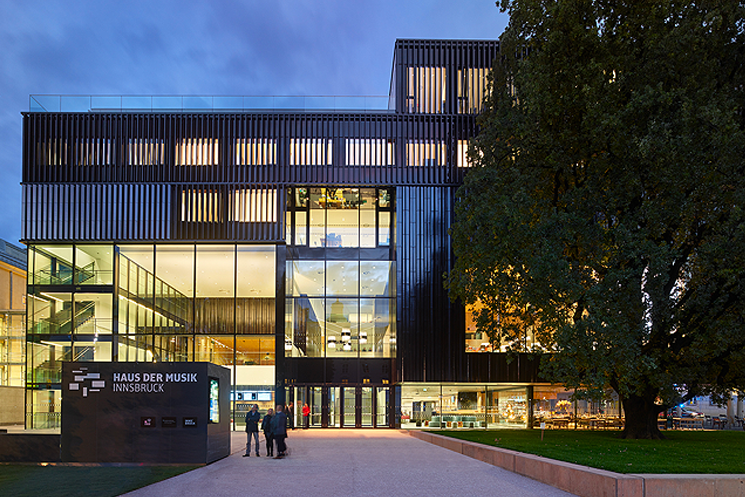 We sought to create a dialogue between the city, the old town and the building, with a melody starting out from the outside and filling and enlivening the interior
Architect Strolz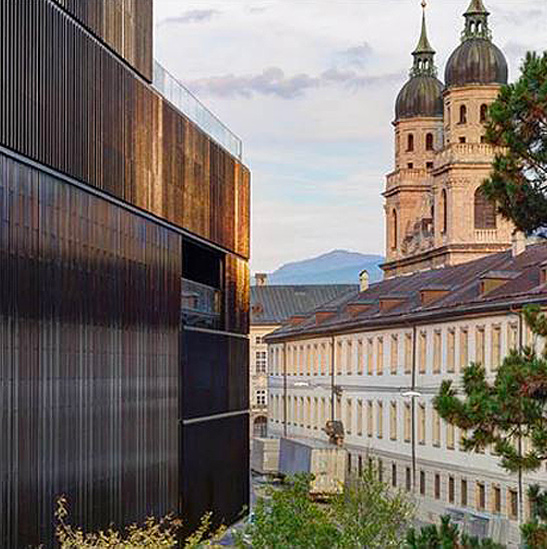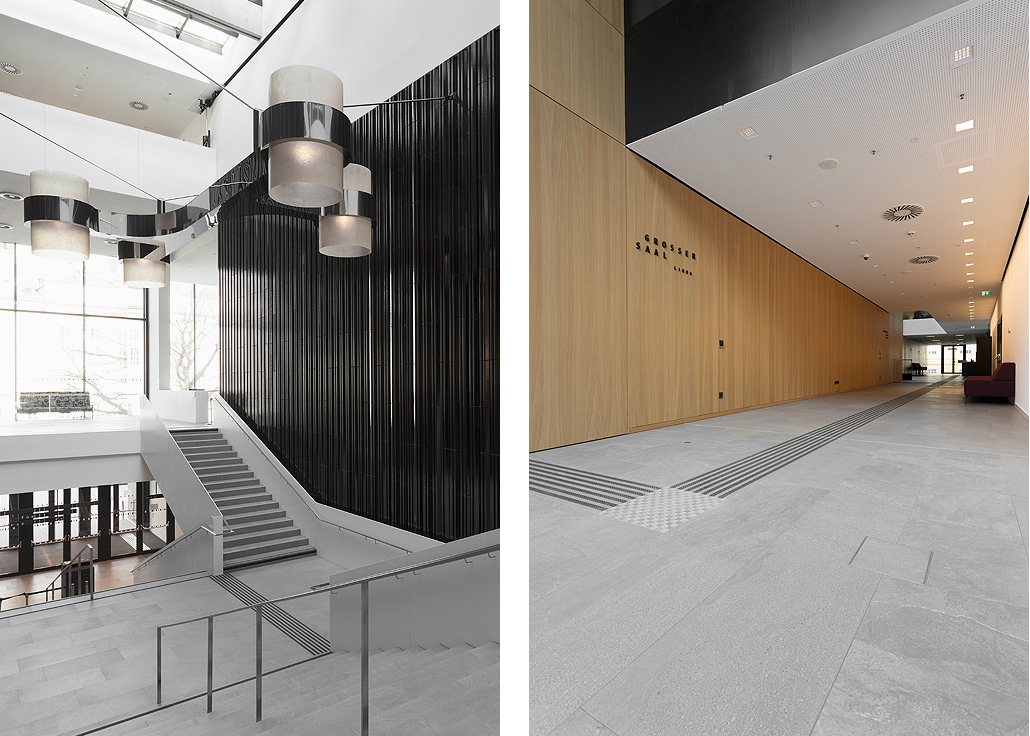 AUTHENTICITY AND PERFORMANCE
Each room should be experienced to the full, fearlessly and for every need, and should evoke the natural landscape. The perfect acoustics of the wood panels and the transparency of the glass is complemented by the authenticity of the Matrix surfaces, a stone-effect stoneware perfect for creating light, airy, vibrant, ever-functional spaces.
The hallmark feature of the Haus der Musik is the constant interaction between the exterior and the interior: none of the surrounding buildings offers a glimpse of their interiors, or allows visitors to enjoy the view, while the aim here was to bring the outside inside and the outside inside, establishing a dialogue between the two, in complete harmony.
Architect Untertrifaller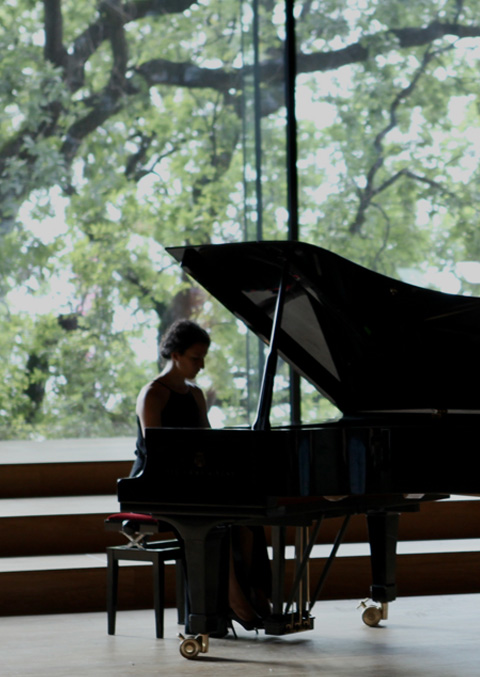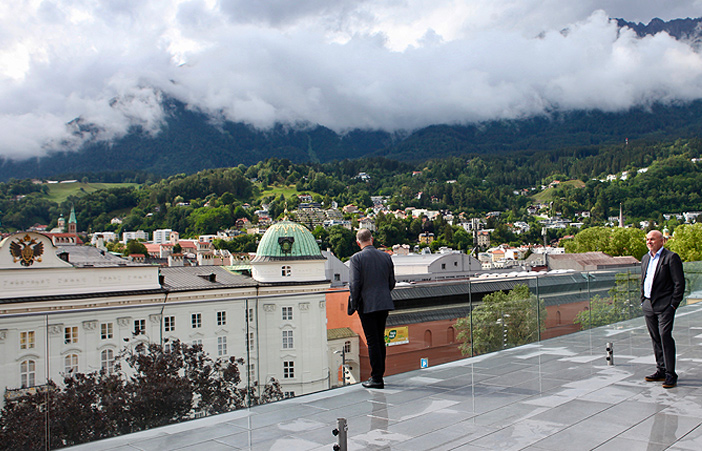 Our inspiration came from music and from the natural landscape: glass, wood and ceramics created this pace, adapted to the architectural context and offered a glimpse of the interior.
Architect Strolz
ANOTHER LOOK BACKSTAGE OF THE HAUS DER MUSIK VIDEO
The sun's rays came in through the windows, transforming each room and caressing the Matrix surfaces, which are stimulated by and reactive to both the natural and artificial light. These are authentic, living ceramics, like music notes, shimmering in the sun like mountain peaks.
Architect Strolz