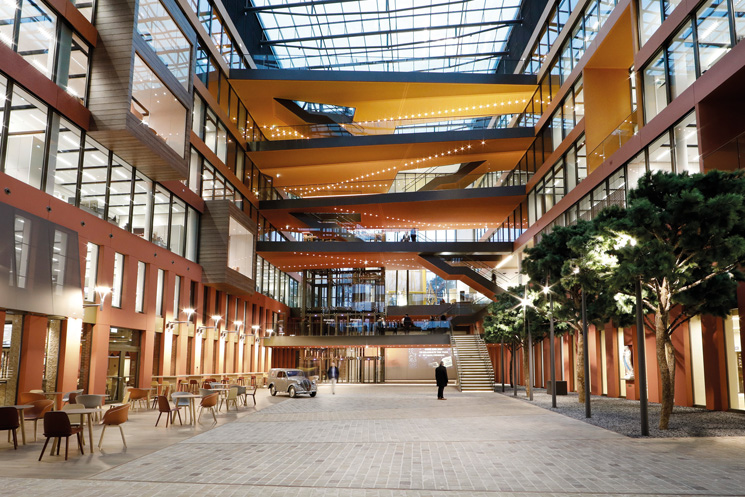 FAITHFUL TO THE ORIGINS
Ferrero invited us to visit the headquarters in Alba, Piedmont, where it all began in 1946, so that we could discover the colours and traditions of the Langhe, enjoy local produce and meet the Ferrero people. Casa Ferrero was tasked to reproduce that atmosphere and transmit Ferrero values to the employees and guests of the Luxembourg office.
Lucile Habègre, Architect - Studio Lonsdale.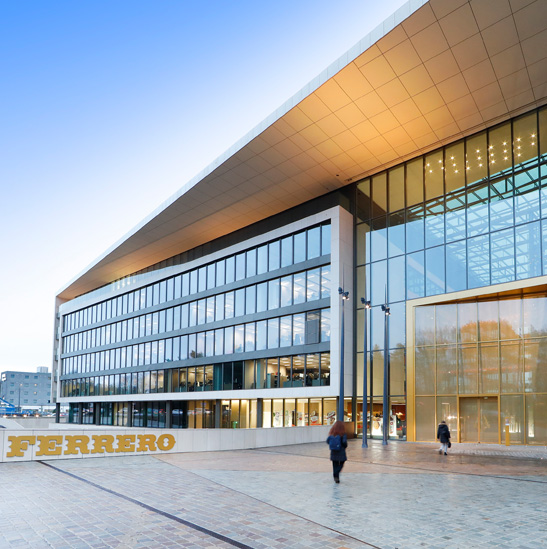 An island of Italian style, outside Italy. Close to everything, in the heart of Europe.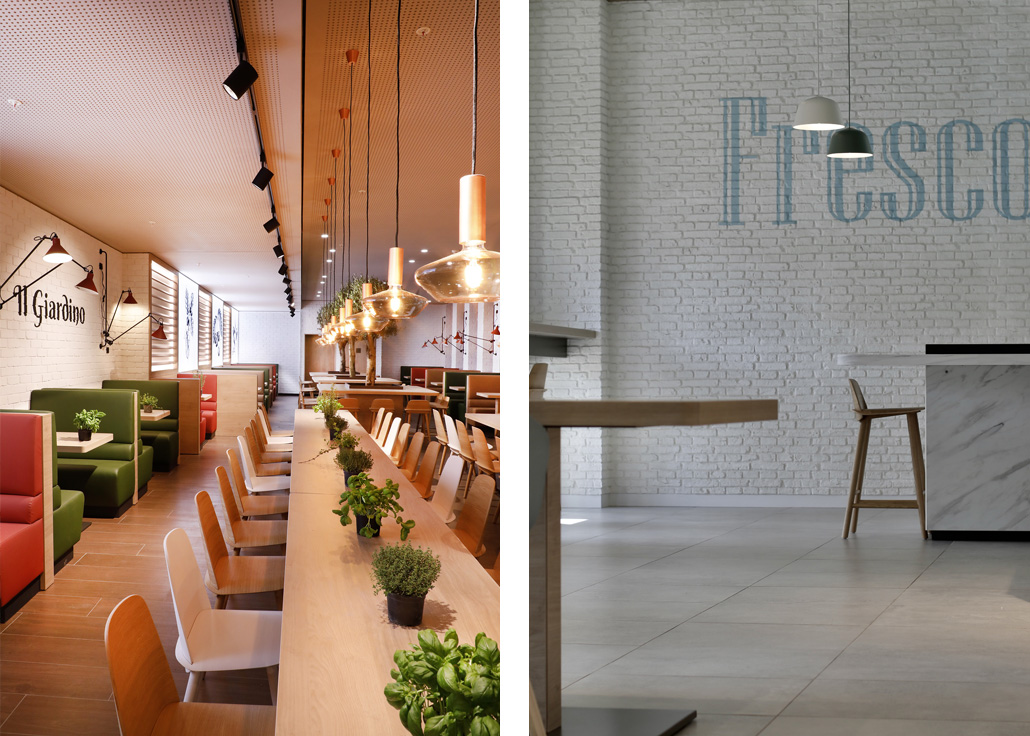 CONVIVIALITY AND ITALIAN STYLE
The large central square represents the heart of the building, where the greatest activity can be found, and the space where all the dining and recreation spaces are concentrated, overlooked by the large internal windows. Plenty of distinct but connected environments, just like in a small Italian village: each environment is airy and welcoming, designed to inspire new ideas and an invitation to socialise. Each place has its own name and its own style, with different furnishings and materials, all inspired by the atmosphere found in Italy and all strictly Made in Italy. Like the Prestige wood-effect stoneware floor tiles in the Giardino and Presto restaurants or the Street cement-effect ceramics in the Fresco restaurant.
We needed to design sufficiently large catering spaces to accommodate all 1400 Ferrero employees and at the same time design them in a way that made them sufficiently distinct from each other so as to offer a daily change of scenery. At Casa Ferrero we have created 4 restaurants and a bar where you can enjoy a different experience every day.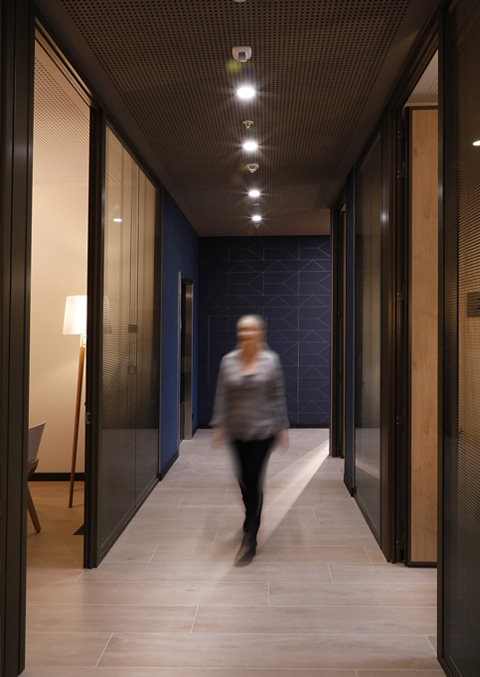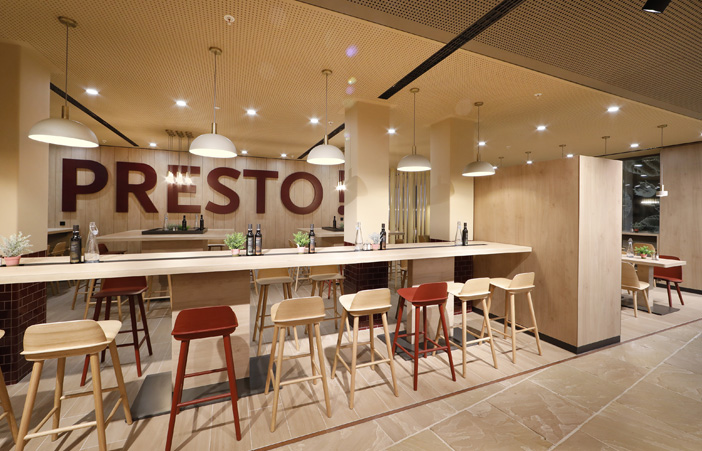 The catering spaces represent the areas with the greatest footfall, where maximum ease of cleaning, hygiene and non-slip safety is required. For the wall tiles, the choice inevitably fell on porcelain stoneware, a durable material, resistant to detergents and chemicals, non-absorbent and resistant to mould and bacteria.
RELIVE THE BACKSTAGE OF THE CASA FERRERO VIDEO
Casa Ferrero is a unique, vibrant and light-filled place, which reflects Italian culture, where you can feel at home even while working.