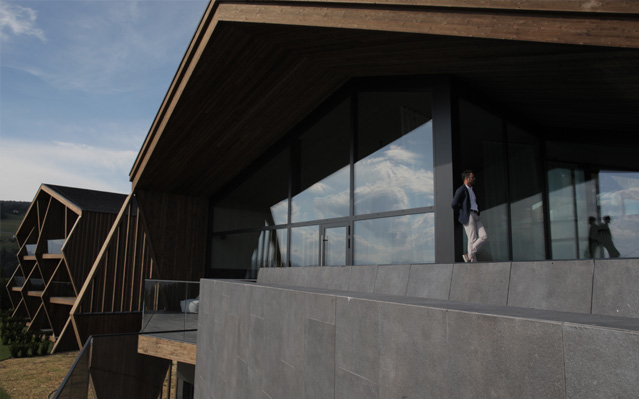 THE VALUE OF HOSPITALITY
Nature and architecture, tradition and modernity. The Ramoser family, has been specialising in South Tyrolean tourist hospitality since 1972, and wanted to offer a unique experience to their international guests, a little bit of "local luxury" where they can experience the magic of the area and completely relax.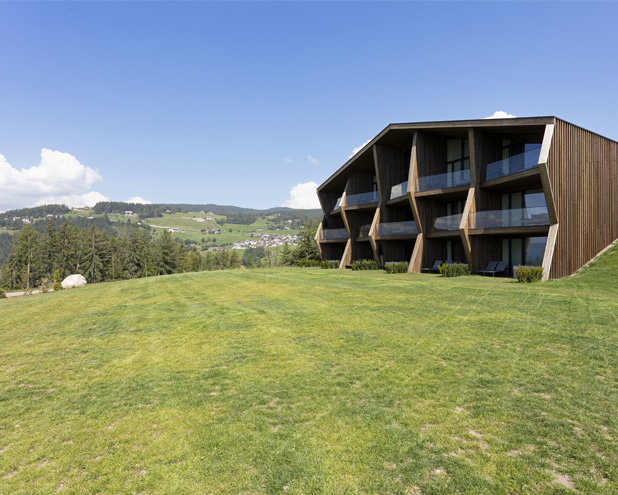 After climbing up through the trees, arriving here is always a surprise.
Christian Rottensteiner, Architect - Noa* Studio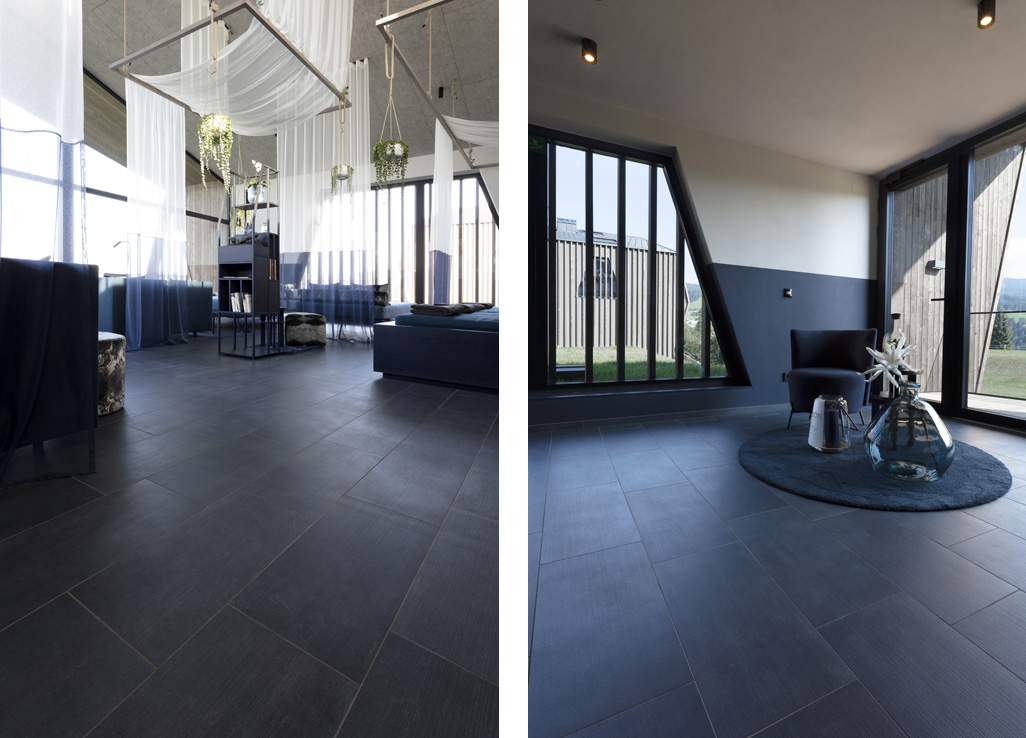 DESIGN CONTRASTS
The external architecture is striking in size and volumes, it stands out on the plateau in a clean but harmonious way, allowing you to fully enjoy the view through the large windows. The interior design, on the other hand, is surprising for its chromatic and material contrast effects: beige and blue, wood and stone interact with each other, in a powerful yet balanced contrast.
In the private suites and in the Wellness area, the true soul of the building is the Stonecloud stone-effect stoneware surfaces that embody this division through their refined colour variations.
We wanted to create a visual contrast between the spaces, a contrast that creates a new harmony. Both on the outside, between ultra-modern architecture and the natural landscape, and on the inside, in a vertical and horizontal duality of colours.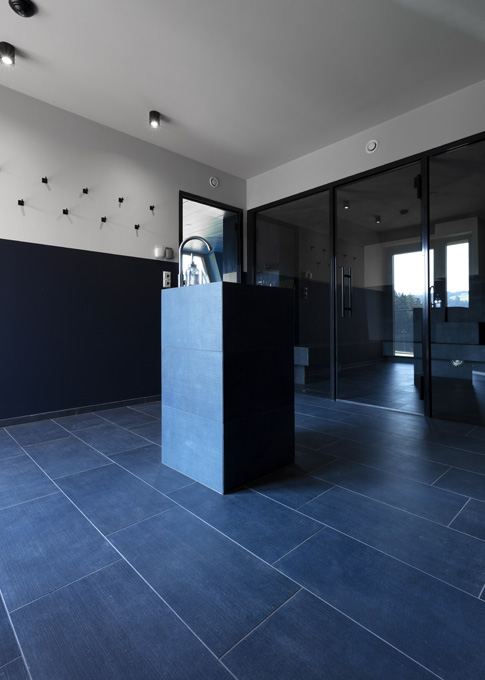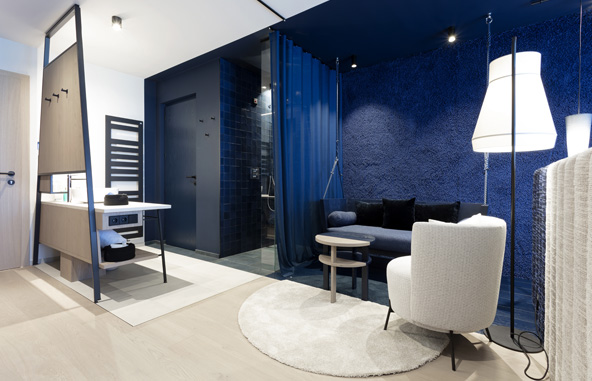 To make reference to the surrounding landscape, we have chosen floor and wall tiles in a light beige colour, similar to the larch of the area, and of an intense blue, like the sky above this plateau. We were looking for an authentic but elegant material, capable of guaranteeing maximum ease of cleaning, hygiene and anti-slip safety for the Spa area, the swimming pool and the private suites.
RELIVE THE BACKSTAGE OF THE AEON HOTEL VIDEO
Aeon is a special place, where the stars are so close that they can be touched.